Workplace productivity has many triggers and many believe that free food, or managed food services is a bit motivator. Don't believe us? Look at what Google, Apple and many others are doing. Staff canteen catering can be an innovative way to get more out of employees – productivity, happiness and efficiency.
Here are 4 tips you can take to your CEO and turn an untapped pantry into the most productive zone in your office, thanks to intelligent staff canteen catering services by people who are passionate about food, and more importantly understand the business of good taste.
Know your crowd. Offices in Dubai are famous for being diverse. You have as many as 10-15 nationalities in mid-sized firms. How can you bring them together around one table? A weekly menu-design should cater to every taste.
DIY KIS. Your office is not a restaurant, and nor should staff catering turn it into one. The best mix of food spread is when employees can pick what they want, how they want – do it yourself model works best when you keep it simple, KIS.
Theme nights. Amazing how a simple idea, well implemented by professional food catering companies can become a useful HR tool that promotes diversity. The staff canteen can be a place of annual celebrations, birthdays, business successes and even religious festivals, think Christmas, Iftar, Diwali!
Co-sharing. We are in the era of co-sharing, ride sharing and so on. How about co-sharing the canteen catering costs. Employees can pay a subsidized amount so that managing costs and overhead expenses are sustainable as the organisation grows! This makes staff catering affordable and accessible to organisations of all sizes.
Laugh Out Loud: Dubai's best catering companies will come with experienced staff, ideas to liven up pantries and most importantly great quality food. But how can they be prepared for this?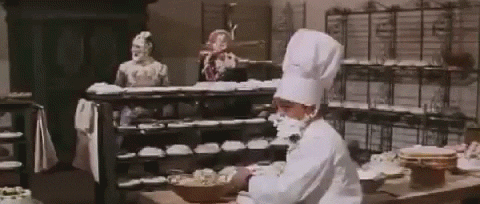 Bonus: Not many get it right, but Dubai's top staff catering company Zwadeh turned up a fantastic show at LinkedIn. Notice how branding can become a cool part of managed food services. For great tips on event catering, check this out